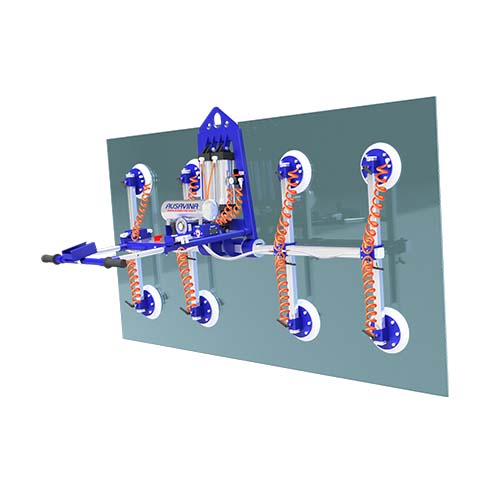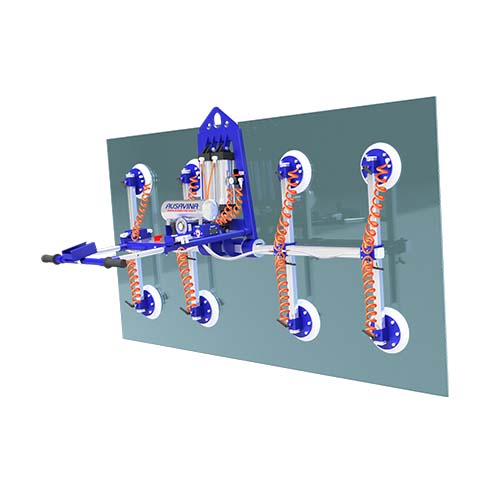 AUSAVINA VACUUM LIFTER
Lift and move heavy material sheets smoothly with our high-quality vacuum lifter.
Lifting and transporting large material sheets around warehouses will be easier and safer with our Ausavina Vacuum Lifter. The innovative structure of the Vacuum Lifter provides efficient features with more convenient and productive.
What's outstanding about Ausavina Vacuum Lifter?
It takes advantage of the compressed air availability in the workshop to operate.

The stable suction force ensures the material sheets do not fall off during the operation.

Soft rubber suction cups enhance the adhesion and protect the slabs

The ability to tilt from 0˚ to 90˚ helps more flexibility in the work process and improves efficiency.

The audible and visual alarm system provides safe manipulation for users.
Technical specifications of Ausavina Vacuum Lifter
The adjustable and efficient features of the Vacuum Lifter offer high productivity and material security.
Why choose Ausavina?
Ausavina offers top-quality products designed to meet your needs and requirements. Our products are always high-quality when it comes to customers. Ausavina's certified, recognized, and supportive customer service team will give you the best purchasing experience.