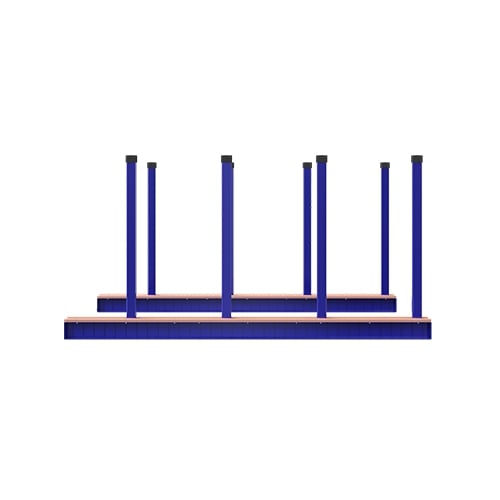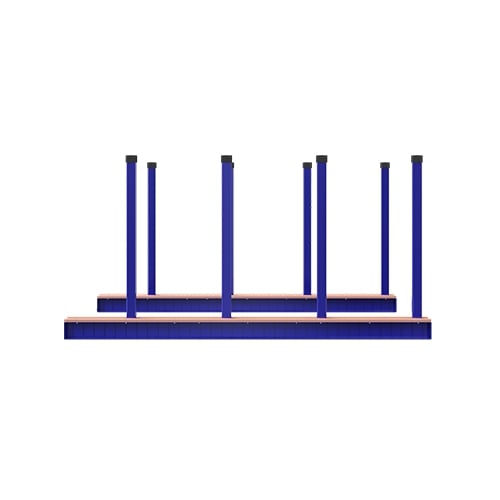 AUSAVINA QLI UNIVERSAL BUNDLE SLAB RACK
Ideal slab rack for storing bundles or numerous slabs.
Ausavina Qli Universal Bundle Slab Rack is a necessary device for the storage of large slabs. If you are a fabricator who stores bundles of marble and granite, you should not ignore this device. It helps store these slabs in many workplaces such as warehouses, manufacturing facilities, and construction sites.
The Slab Storage Racks series comes with two options: AQUBSR010 and AQUBSR010-PRO. This collection addresses consumer concerns and offers solutions for dealing with material slabs.
SOLD IN PAIRS

What's outstanding about Qli Universal Bundle Slab Rack?
A high working load can manage heavy-duty stone slabs between poles up to 5680 kg.

The sturdy frame structure protects the stone slabs safely.

Wooden strips on the base frame protect the slabs from sliding and chipping.

The Slab Storage Racks is easy to disassemble and convenient for package and transportation.

The Slab Storage Racks is made of steel, so it is stable and sturdy.

There are 4 types of poles with different heights to suit different loading capacities.

Base frames can link together easily by connection part.
Technical specifications of Ausavina Qli Universal Bundle Slab Rack
The advanced dimensions and specifications included available on the Slab Storage Racks certainly fulfill what you are looking for in your business solution.
Why choose Ausavina?
Ausavina is proud to be a professional and innovative company that provides effective solutions in the stone industry. Our certification standard, experience, and friendly customer service always give the best product and support.