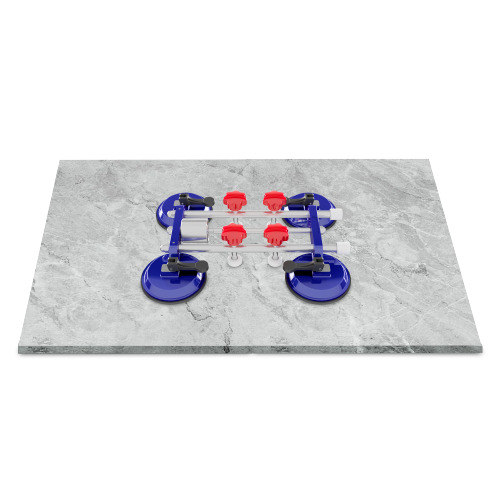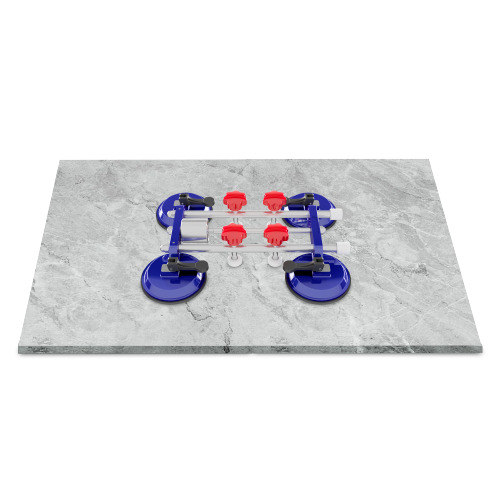 AUSAVINA QLI SEAM SETTER WITH SUCTION CUPS
Join two stone slabs easily by Ausavina Seam setter with suction cups.
Are you trying to join two stone slabs equally for a great seam? Ausavina Qli Seam Setter With Suction Cups will be a perfect choice to help your work done quickly. It is designed to position and join two stone slabs for a perfect seam.
With differing numbers of suction cups, we produced the Seam Setter in two models: AQSSW2x8 and AQSSW4x5.
What's outstanding about Qli Seam Setter With Suction Cups?
Instead of turn-knobs, all suction cups are equipped with levers to apply the vacuum quickly.

Rubber pads attached on suctions cups enhance the vacuum force to hold the slabs tightly.

The knurled roller help to simply align the gap between two stone slabs.
Technical specifications of Ausavina Qli Seam Setter With Suction Cups
There are two types of the Seam Setter with different sizes of suction cups: 2x8 and 4x5

Why choose Ausavina?
Ausavina is proud of being a professional and creative business in the stone and glass industry. We always provide the best products and support with our certification standards, proficiency, and customer service.
FOR PRODUCT VIDEO