AUSAVINA EASY MOVING DOLLY
Solid structure to move and store medium slabs easily and quickly.
Ausavina Easy Moving Dolly with its compact design is convenient for transporting and storing stone slabs in confined spaces.
It can be essential to effectively optimize time and labor costs in moving and storing stone slabs with the assistance of our Moving Dolly.
What's outstanding about Easy Moving Dolly?
Moving Dolly is mainly made of high-grade steel for durability and sturdiness.

Flexible to place stone slab vertically and horizontally with foldable tube poles as your need.

Rubber strips on the base frame protect the slabs from damage.

Pneumatic casters and swivel casters allow for maneuvering around on uneven terrain easily in any direction.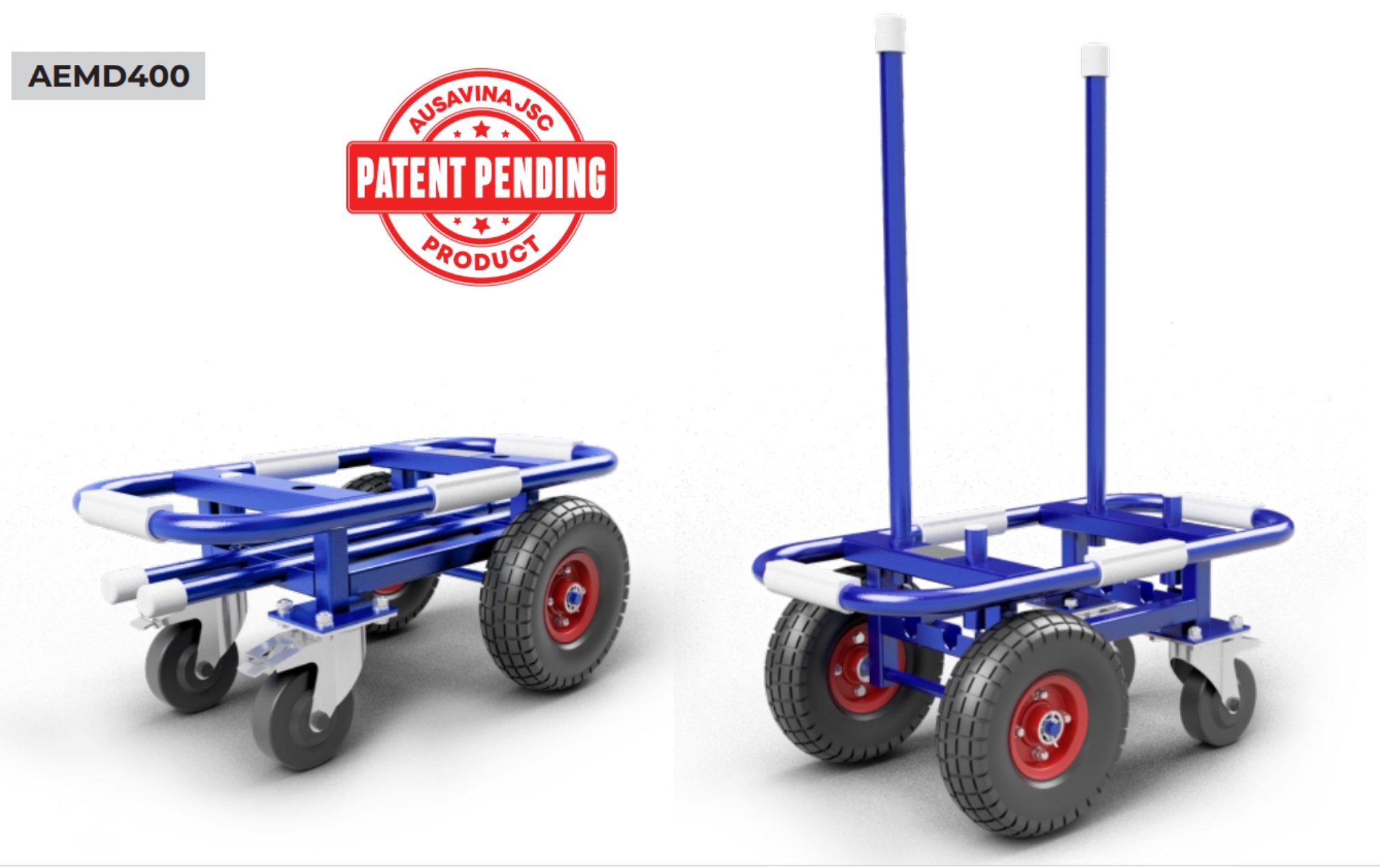 Technical specifications of Ausavina Easy Moving Dolly
Moving Dolly with a high workload can handle stone slabs up to 880 lbs (400 kg)
Why choose Ausavina?
Ausavina is delighted to be a professional and creative company in the marketplace for stone processing solutions. With our certification standards, competency, and customer service team, we always deliver the highest quality products and services.