AUSAVINA HEAVY DUTY TRUCK A-FRAME
Heavy duty truck a-frame, great supporting tool in storing stone slabs
Store stone slabs and other sheet materials safely in warehouses, factories, and work sites,.. by Ausavina Heavy Duty truck A-frame, a high-quality product of Ausavina is certificated by CE Marking from Europe.
The solid construction of this Storage Frame offers more durable and effective features.
What's outstanding about Heavy Duty Truck A-Frame?
Our product is made of steel for highly rigid and durable to deal with large stone slabs.

The timber blocks on the steel base frame minimize damage to the slabs.

With a simple A-Shape providing efficient and reliable functions to avoid falling off.

Two A-frames are connected with a cross bar that makes the Truck A-frame sturdier. This crossbar can be assembled for transport and storage easily.
Technical specifications of Ausavina Heavy Duty Truck A-Frame
This Storage Frame has dimensions and specifications that offer unique and special benefits for storing stone slabs of multiple sizes in confined areas.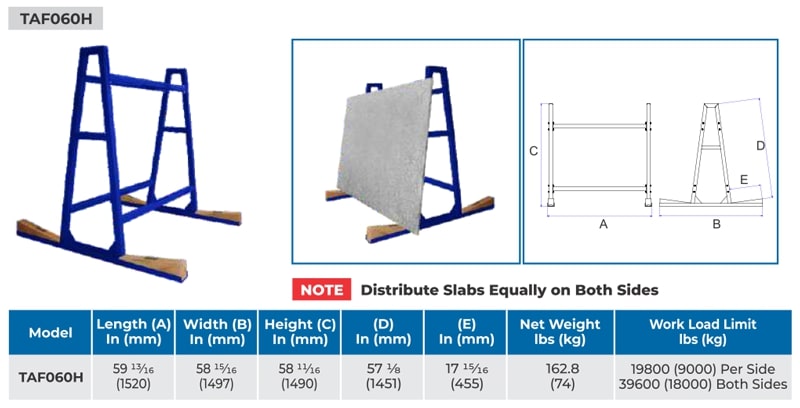 Why choose Ausavina?
Ausavina Heavy Duty Truck A-Frame is a device with a rigid and efficient design that enables more versatility and durability in the stone and glass industry.