AUSAVINA TRUCK A-FRAME
Storing stone slabs safely and saving space with ausavina truck a-frame.
Ausavina Truck A-Frame is ideal for storing stone slabs tidily in confined spaces such as warehouses, factories, workshops, and exhibitions. This Storage Frame provides optimizing the working space and costs to store stone slabs.
What's outstanding about Truck A-Frame?
Made of steel for sturdiness and durability

Designed with an A-shaped frame for stone slabs leaning back to, avoid falling off

Two A-frames are connected with a cross bar that makes the Storage Frame sturdier. This crossbar can be assembled for transport and storage

The timber block on the base frame protects slabs from damage
Technical specifications of Ausavina Truck A-Frame
This Storage Frame has dimensions and specifications that offer unique and special benefits for storing high-load stone slabs in small warehouses.
* Note: Distribute slabs equally on both sides.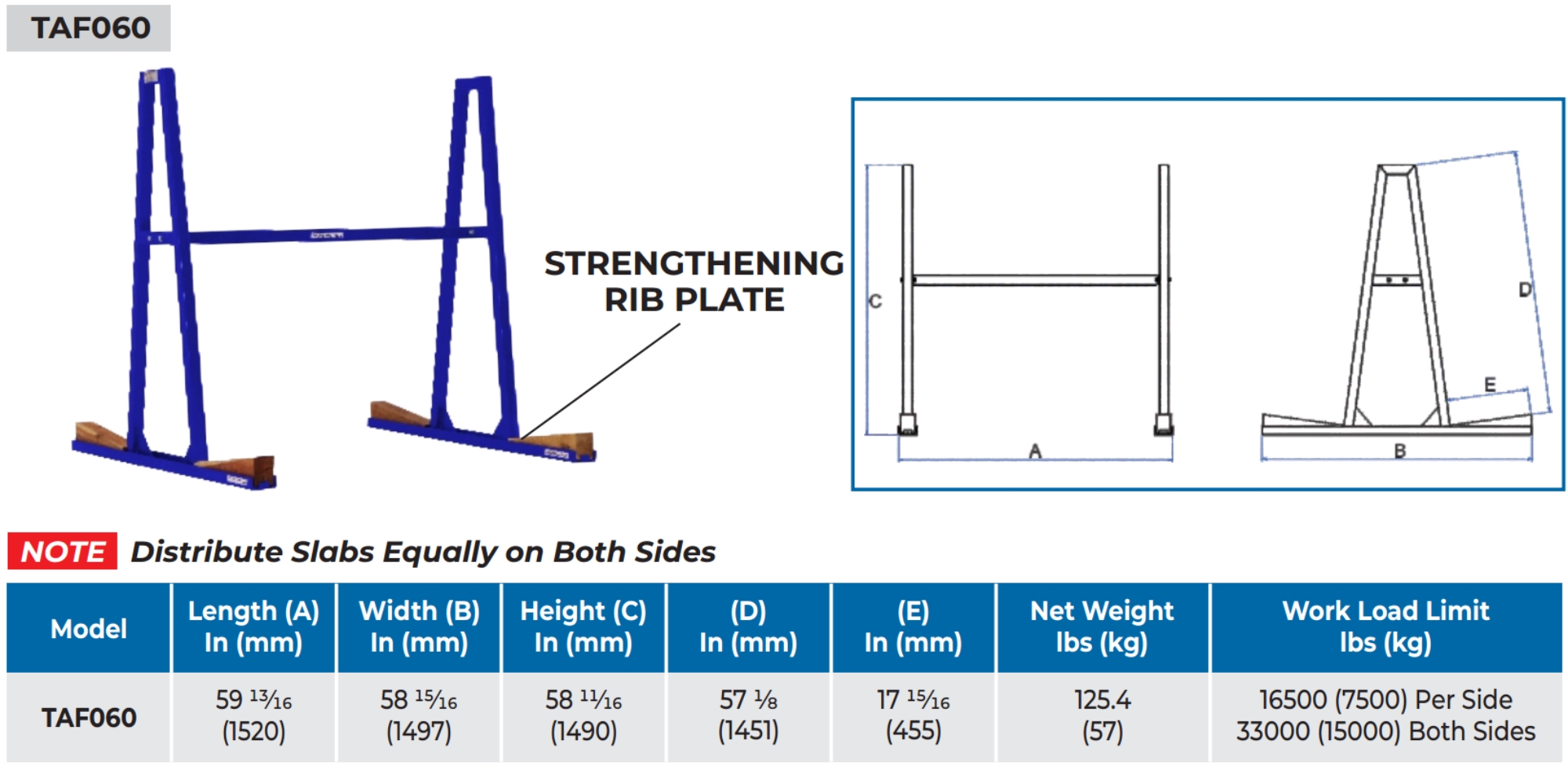 Why choose Ausavina?
With our certifications, experience, and professional customer service, Ausavina guarantees that all customers will be satisfied with high-quality products.