AUSAVINA SKY RIDER LIFTER AUTOMATIC
A leading product in stone slab lifter.
Ausavina Sky Rider Lifter Automatic is a breakthrough model in the series Stone Lifter range.
Designed with extra-wide jaws, the device enhances effectiveness when lifting fragile slabs of bigger sizes.
The ASL20A and ASL30A are two of the model ideas we developed for this Stone Slab Lifter series.

What's outstanding about Sky Rider Lifter Automatic?
The opening and closing mechanisms of clamp plates are fully automatic, bringing great convenience for users in operation.

The rubber pads cover clamp plates increase the gripping force and protect materials from damage and scratches.

Stone Slab Lifter is mainly made of aluminum, Ausavina Lifter commits the sturdiness and durability in long-term use

Comes with a swivel shackle, the device can flexibly and conveniently rotate 360 degrees while moving.
Technical specifications of Ausavina Sky Rider Lifter Automatic
The Stone Slab Lifter has been optimized with proficient dimensions and specifications to safely and effectively transport a wide range of stone slabs in any environment.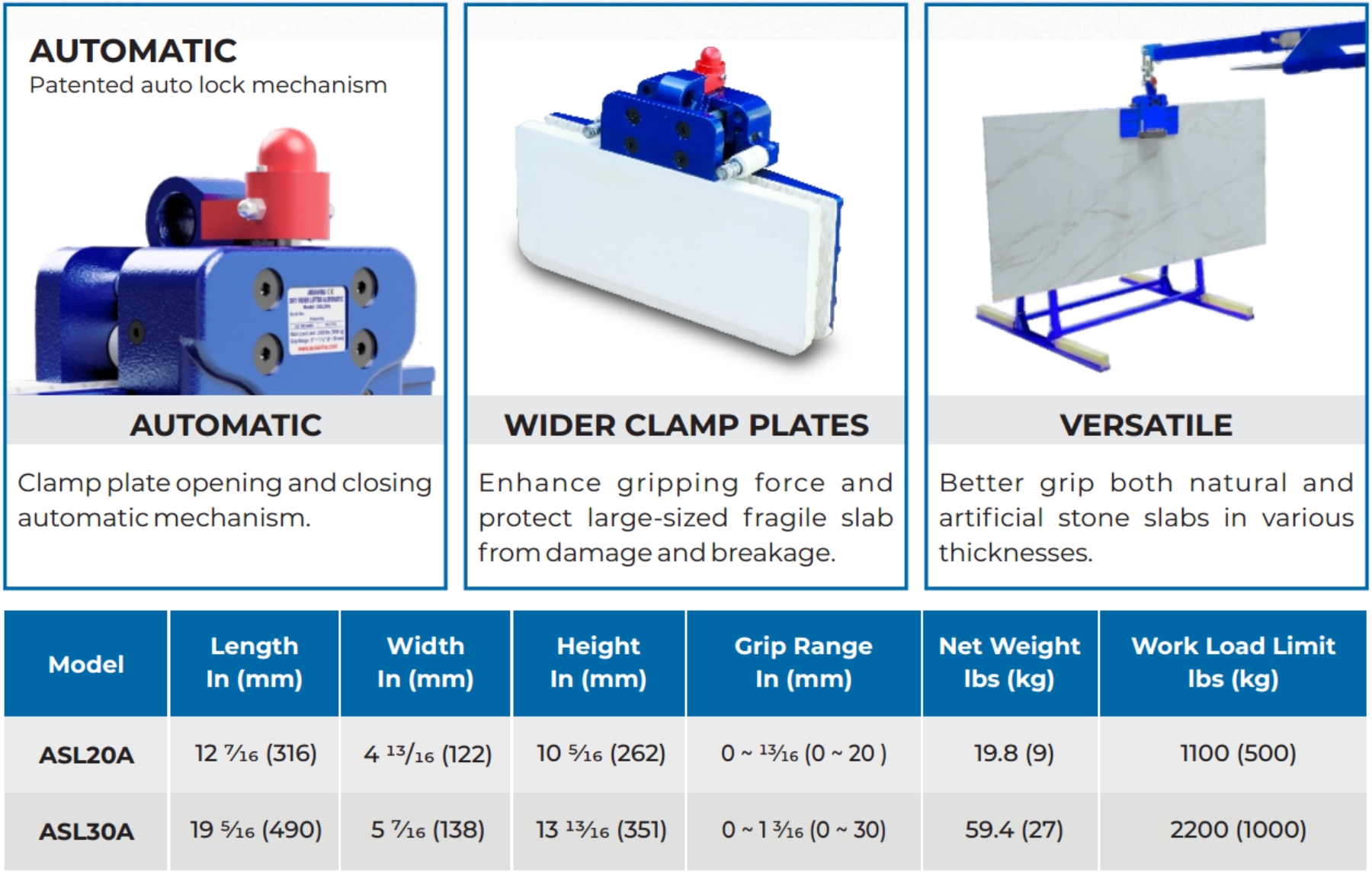 Why choose Ausavina?
As a result of our certifications, experience, and professional customer service, Ausavina guarantees that all customers will be filled with high-quality products.
FOR PRODUCT VIDEO